Rubyric
Rubryric is a rubrics-based assessment tool. Graders use pre-written feedback phrases to construct feedback, which speeds up assessment as all feedback does not have to be written manually. It also ensures consistent grading across graders, as the submissions are graded according to pre-defined evaluative criteria, as opposed to "gut feeling".
Workflow
Teacher creates a rubric (ie. a set of feedback phrases and evaluative criteria).
Students submit their work to the system.
Submissions are distributed to graders (one or many).
Graders assess the submissions and construct feedback using pre-written feedback phrases, but can also write custom feedback or modify the phrases.
Feedback is sent to students by email.
Screenshots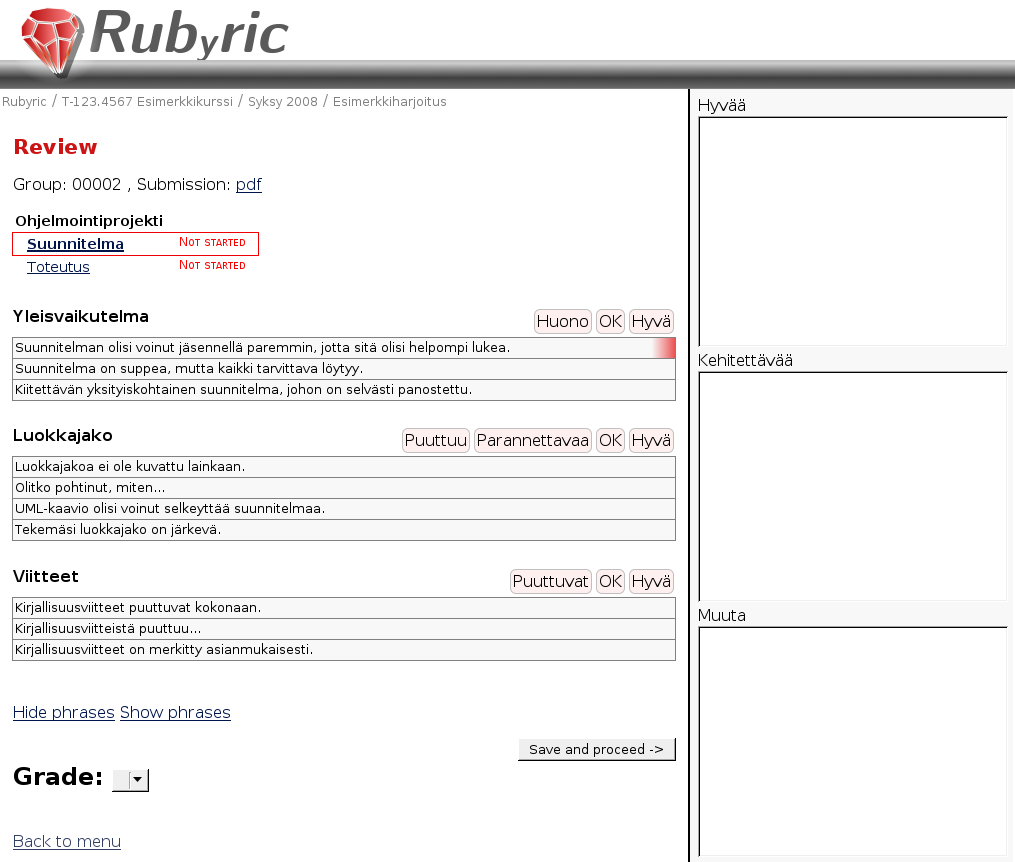 Grading view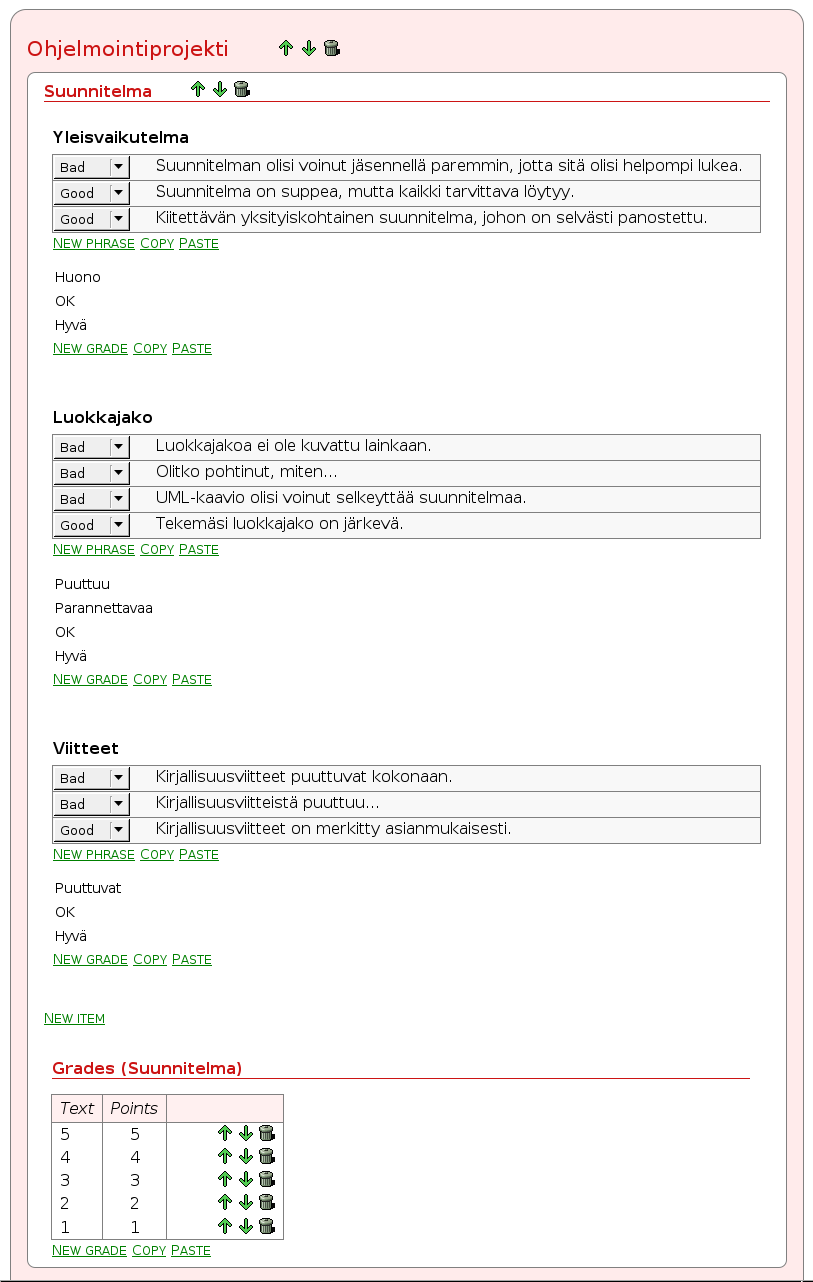 Rubric editor
Screencasts (in Finnish)
How to get Rubyric
Teachers of Aalto university can use rubyric.cs.hut.fi. Create an account here. (Use Haka login.)
Rubyric is open source software. You can freely install it on your own server. The source code is available at GitHub
By The Mark Corporation offers a hosted service.
Acknowledgements
Rubyric is based on the Aloha tool developed at the Tampere University of Technology.